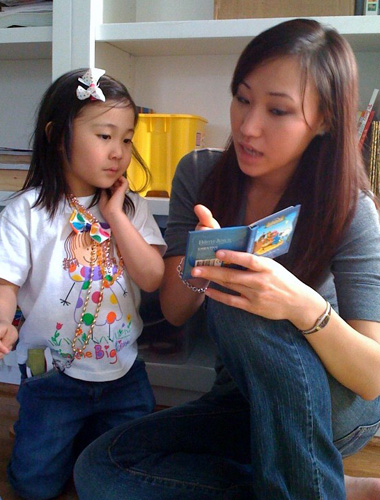 Name
Vanessa Suh
Own Words
I like to think that I live my life looking for the next reason to believe in God---for example, today I decided it's the Korean BBQ galbi/bulgogi lettuce wrap deliciousness meal--you know what I'm talkin about! The one that gives you the worst garlic breath of your life but you love every minute of it. The one that makes you feel pregnant, even if you're a dude. I mean, could anyone other than God have created such a perfect blend of savory goodness? Atheists, I challenge you.
Speaking of which, I envision heaven being like a huge feast of Korean food. And it has everything, like the stuff your mom cooks but also the street food you can only get on a cold Korean night. Oh and there's also a bed you can flop onto afterwards. Oh and there's no judgment.
Tomorrow I'll probably decide God exists because He created the little girl in my picture. She's my niece-in-law and she gives me hope that there is such a thing as a pure heart. And that all kids aren't soul-sucking brats (clearly I've been a babysitter).
So...I wish I was more interesting but I'm not. This website is pretty cool though.
Popular Locations
Latest From Our Blog

Latest Tweets
Join Our Mailing List
We'll be sending infrequent emails about new features, fun events, and cool merchandise. Sign up and be in the know!