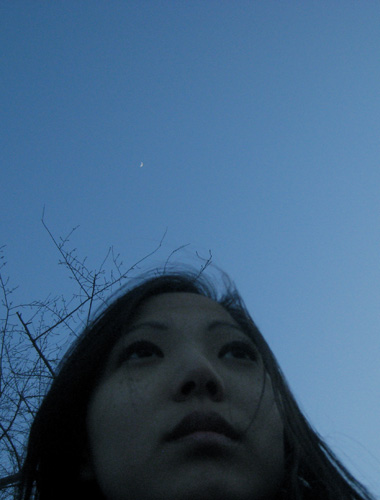 Name
Janice Kim
Occupation
Artist Educator
Own Words
Someone once asked me in an interview "Did you make up the name Janice?" I said to him in my head, "You think I'm a FOB." It's strange because all my life, I've been trying to make up a Korean name for myself.
so here is my name in many words

I am an art teacher but I'm an aspiring artist.
I teach high school kids from guayana, uganda, haiti, china, india, afghanistan, egypt, korea, turkey, czech republic, and other countries that I haven't even heard of. they all are 1st and 2nd generation kids.
I love sketching at cafes for new ideas.
I have learned to love traveling and now I crave it. I am amazed to see new things and I capture them through photos.
I have learned to take risks instead of sticking to what is safe. I moved to NYC from LA 4 years ago to try something new.
I am amazed to see how after 26 years of bad miscommunication with my parents, I am finally able to understand them, not just in words but their heart.
I try my best to speak to the nice korean man who owns 7-eleven with my broken korean.
I always get so mad at the guys at fed-ex kinkos but then i have this urge to get them coffee and pastries to make up for my anger.
Popular Locations
Latest From Our Blog

Latest Tweets
Join Our Mailing List
We'll be sending infrequent emails about new features, fun events, and cool merchandise. Sign up and be in the know!