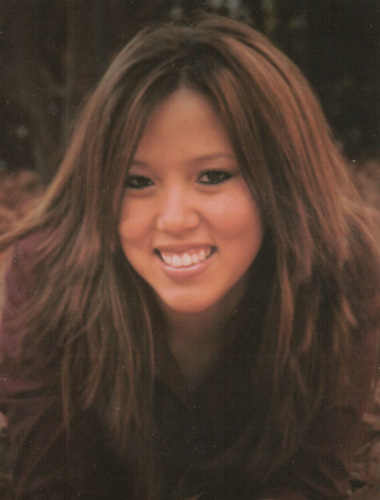 Name
Crystal Nami Abbey
Occupation
to be Grad Student
Own Words
I am Korean American in every sense of the word. My dad is American and my mom is Korean. And of course they met in the usual way - the military.

I LOVE Korean food, hands down my favorite cuisine. But I love pizza, hot dogs at a football game, and tex/mex food.

I've never been to Korea and hope that one day I can go and meet the zillions of cousins that I have over there.

I am obsessed with all things Asian, especially Korean. I love listening to K-Pop and if I could get my hands on some Korean Drama I would! ... interestingly enough though- I don't speak/read/write/understand Korean. I never got the opportunity to know it. My mother wanted my brother and I to not have a difficulty in learning English and as a result I have no knowledge of the Korean language. I know a few words here and there mostly related to food and family members but that's it. One day I will learn it and know it and use it and I will pass that on to my children.

I <3 being KA!!!!
Popular Locations
Latest From Our Blog

Latest Tweets
Join Our Mailing List
We'll be sending infrequent emails about new features, fun events, and cool merchandise. Sign up and be in the know!