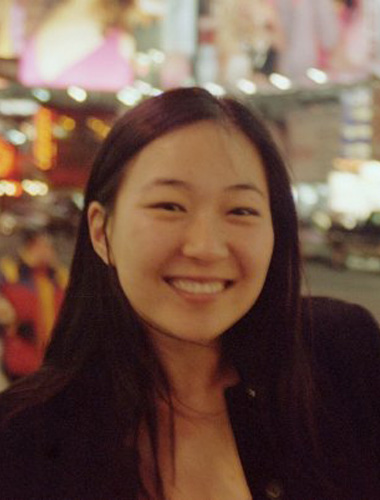 Name
Michelle Koehn
Occupation
Occupational Hazard
Own Words
I have no idea what being Korean American is all about or what it means or what the implications are. But, I love spicy food and I've come to learn that there is no problem too large that cannot be solved with tons of drinks, crazy friends and a karaoke room. This was taught to me by Korean Americans.
I think being KA has been weird for me because I was adopted at five and grew up in a tiny town not very fond of Asians in general in the midwest (is this a very familiar story, or what?!). I returned to Korea when I was 19, where I was heartbroken for the first time in my life: I had hoped to meet my birth mother, but it just didn't happen. Since then, I have written about that experience, talked on panels, and volunteered with Korean adoptee mentorship programs, international orphanages, and foster-care programs in the US. However, I've never been able to address, really, why I did all of those things -- went through all of those efforts. I dunno. Maybe, I just wanted to understand why it's so complicated/weird/fun/lovable/interesting to be Korean American. I love literature & have been writing for most of my life. I'm taking a respite from corporate life to pursue writing fiction for the next two years in graduate school hoping to explore this some more & would love to hear the experiences of others.
Popular Locations
Latest From Our Blog

Latest Tweets
Join Our Mailing List
We'll be sending infrequent emails about new features, fun events, and cool merchandise. Sign up and be in the know!