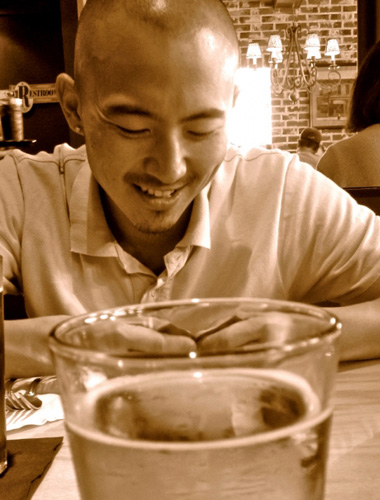 Name
Anthony Yooshin Kim
Location
The Bay Area is my Homeland
Occupation
Starving Grad Student & Wannabe KPop Star
Own Words
In March 2008, my Halmoni passed away in her Sunnyvale apartment while I was driving home in the middle of a blizzard in Ann Arbor, Michigan. After her funeral, I returned from the Bay Area to the frozen moors of the Midwest and dreamt of her for four nights in a row, culminating with a curious encounter with a mudang in the halls of my childhood home in San Leandro. With my body heavy with mourning, yet suspended in air, the mudang pulled me down from my grief-filled defiance of gravity towards the ground and carefully read the lines in the palms of my hands, the soles of my feet, asking me nothing else but my family name, my Halmoni's name – Kim-shi, Yoo Bock Hee. And with a smile pursed with the cadence of spirits and secrets that I would never know, she assured me that my Halmoni knew peace, and that all the earthen han she had smuggled across the Pacific – like the armloads of silk flowers made of USD that she and my family used to start their lives with in America –  was finally released. I woke up smiling and crying all at once.

I choose to think my work begins and ends and begins again with my Halmoni. My work is a love letter to her.
Popular Locations
Latest From Our Blog

Latest Tweets
Join Our Mailing List
We'll be sending infrequent emails about new features, fun events, and cool merchandise. Sign up and be in the know!