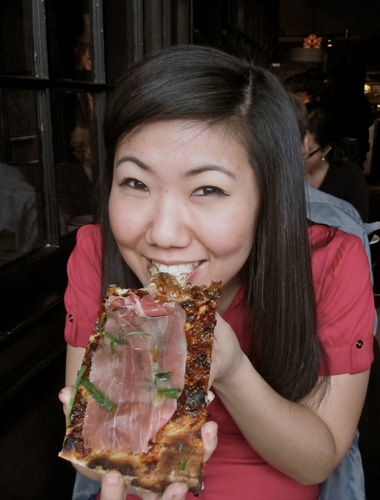 Name
Susan Kim
Occupation
Registered Nurse/Graduate Student
Own Words
I was born in New York but mostly raised in Connecticut ever since I was just 4 years old. I spent most of my school years from elementary to college in Connecticut. Just like the state itself as its location is between two major cities (New York and Boston), I had an identity issue. Being surrounded by people who looked similar among themselves but looked totally different from me was quite an experience. Also, I was trying to adjust to living in two different worlds: Korean at home but American at school. At the time, it was a struggle but as I look back, I thank God for it. I believe everything happens for a reason. The experience has made me become stronger, confident of who I am, and humble in knowing that my parents sacrificed and gave so much for my sister and I. I'm thankful for our culture and I'm thankful for the opportunities here in America.

These God-given opportunities have also led me to discover my passion: Nursing. I'm not a musician, artist, writer, or entrepreneur. I don't even have the talent or skills for any of it. I'm just a nurse who hopes to be used by God in bringing care and healing to those sick. I'm thankful for the experience when I worked as a full-time Registered Nurse at a hospital in Connecticut. It had opened my eyes to broken people in this broken world who desperately need the care in ways very little people would be willing to give. I believe this is my way of serving the people and serving Jesus Christ, whom I believe is my Lord and Savior.

Now, my passion had led me to go beyond. I have moved to Boston to continue my education in Nursing. I look forward to receiving my Master's in Nursing and become a Nurse Practitioner. I want to give that holistic care to those that are broken and sick. I hope and pray that God will use me in ways where I can bring care and healing to those that desperately seek it.

No longer do I have that identity issue. I know who I am. I know that I'm a Christian, a Korean-American, a nurse, a student, and so much more.
Popular Locations
Latest From Our Blog

Latest Tweets
Join Our Mailing List
We'll be sending infrequent emails about new features, fun events, and cool merchandise. Sign up and be in the know!