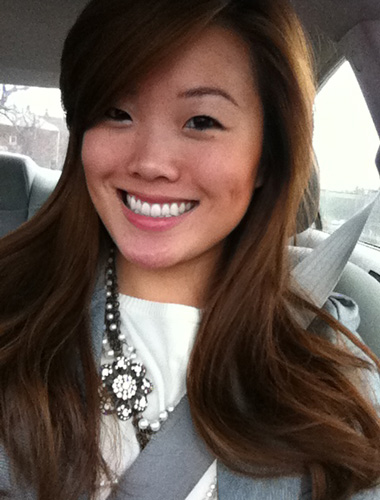 Name
Ellen Lawrence
Occupation
Full-time Job Seeker
Own Words
Just 2 years ago, I can recall sitting in a Human Resources class on managing diversity, and doing an activity where we divided a circle into sections of groups in which we identified ourselves with. I remember I reserved large spaces for "adoptee" and "Korean."

With each day that passes, I am finding certain things less important than they once were. There was a time in late high school where I sought out friends in other schools that were Asian (there was a bit of a shortage at my own), and in college, where I only hung out with Asian people- a lot of Koreans. I surrounded myself with the things that go along with hanging out with these groups of people, partially losing sight of the values and things I cherished growing up, and my own roots. Looking back, it is safe to say I was trying to fill some void by surrounding myself with people that I thought I had more in common with because of our looks or what not. Now, I'm more aware that the most important thing is that I am simply me, and there is a lot more that makes me who I am than just "adopted" and "Korean." If anything, those spaces on my identity circle would be very small now. I know where I was born, but my roots are in suburban Minnesota. I guess I never consciously was struggling to find a balance, but I am confident in saying that I have.

Last year I spent the year teaching English in Korea at an educational university in the small city of Jeonju. Needless to say it was a pretty incredible experience. I may have learned and grown more in that one year abroad, than I have in the past few. Even though I didn't feel like I had anything to come to terms with, that year spent immersed in that culture marks a closing to a chapter in my life.

I currently fall into the unemployed category of the United States' workforce but I hope to someday serve with an organization and work alongside others who are passionate about improving the lives of others in some way and helping others develop and grow.
Popular Locations
Latest From Our Blog

Latest Tweets
Join Our Mailing List
We'll be sending infrequent emails about new features, fun events, and cool merchandise. Sign up and be in the know!