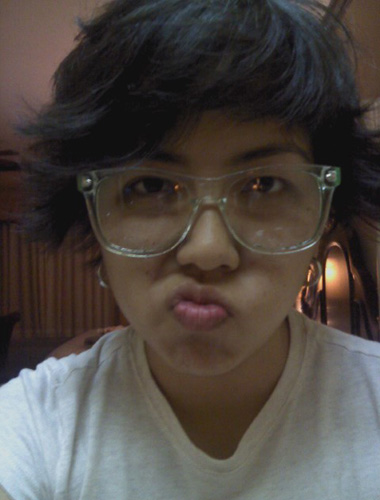 Name
Juliana Minn
Occupation
student, music producer, dj
Own Words
For starters, I'm half Mexican, half Korean! I admit that I'm not completely in touch with my Korean side, but I guess that's usually the way things go when you're a toss up. Now I know I'm supposed to come up with something profound to say at this point, but I won't (yes I'm young, but I'm tired of explaining myself!). What I really want to say is that I'm proud of who I am, and I guess that's just TOO BAD for people that will never comprehend that I'm different. Yeah, especially to my hard-headed friends: I'll never buy a gas-guzzling pick-up truck and blast [narco-] corridos, nor will I go out of my way to buy a Hyundai and/or spam Big Bang or B2ST MVs on my Facebook wall! Learning my history is much more important than trying to fit into someone's stereotype, haha! I know I speak for every other bi-racial kid by sharing this. I'm Juliana Minn, and I like DJing, turntablism, Drum n Bass, shoes, sports, school and video games.
Popular Locations
Latest From Our Blog

Latest Tweets
Join Our Mailing List
We'll be sending infrequent emails about new features, fun events, and cool merchandise. Sign up and be in the know!