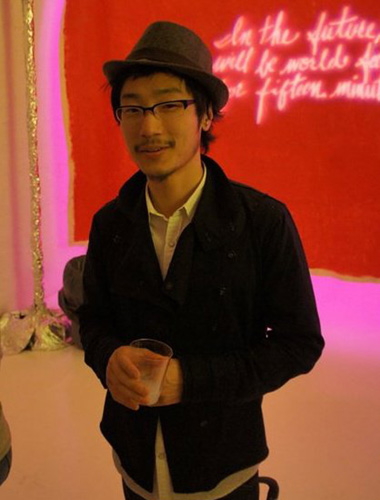 Name
Ricky Kim
Occupation
Photographer / Art Director
Own Words
Hello, I am a Korean-American living and working in New York as a photo art director and fashion photographer. I also am managing editor of a music lifestyle magazine called Ladygunn based in NY and LA.
I grew up in a very predominantly Caucasian community and never really had many Korean friends. I am just now starting to gather with more Asians and get involved in the community. It's exciting and new to me. So I guess I am a detached from my culture other than visiting family at home in Chicago. My parents were very liberal raising my older sister and me. Visiting Korea for the first time this last Christmas - it was incredible. Distant family came out of the woodwork and loved every minute. I'd definitely consider living there. I've learned that Koreans are hard workers and extremely dedicated and have strong work ethic I enjoy that stigma about us and continue to embrace it.
I'm doing the best I can - hustlin' / trying to live the dream and make the parents proud. conundrum.
Feel free to reach out and connect for whatever reason.
Popular Locations
Latest From Our Blog

Latest Tweets
Join Our Mailing List
We'll be sending infrequent emails about new features, fun events, and cool merchandise. Sign up and be in the know!