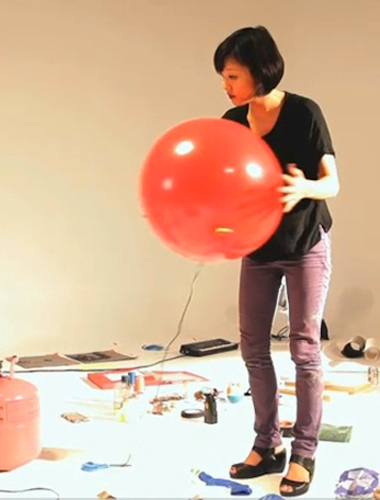 Name
Christine Sun Kim
Location
New York, NY, USA
Own Words
As a result of being born deaf, my perceiving process is shaped by American Sign Language interpreters, subtitles on television, written conversations on paper, emails, and text messages. These communication modes convey, filtered and limited information, which naturally leads to a loss of content and a delay in communication. Thus, my understanding of reality is filtered, and even potentially distorted. This is at the core of my practice as an artist and through this I am now able to take ownership of sound. I perform, vocalize, and/or visually translate them based on legitimacy of my perception.
Here's my website:
http://www.christinesunkim.com
Popular Locations
Latest From Our Blog

Latest Tweets
Join Our Mailing List
We'll be sending infrequent emails about new features, fun events, and cool merchandise. Sign up and be in the know!