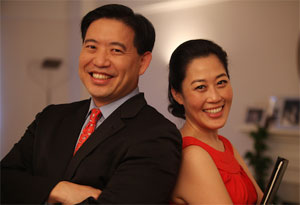 Project/Cause Name
The Portfolio / A New Talk Show
Website
Contact
Description
THE PORTFOLIO is a fun, smart, dynamic talk show that highlights stories of successful Korean-American professionals who share their personal paths to excellence, experiences, perspectives, and current projects with viewers.

THE PORTFOLIO offers a glimpse into each guest's mindset and aims to promote understanding and inspiration for the Korean-American community and beyond. Featured guests hail from a broad range of industries and have helped or played a significant role in advancing Korean-American interests.

THE PORTFOLIO provides an opportunity to rethink the meaning of success and presents role-models for our next generation.

This half-hour program is broadcast weekly on The Korean Channel (TKC) through Time Warner Cable (76 & 531), Cablevision (263) in the New York metropolitan area, New Jersey, Connecticut and Pennsylvania on Sunday evenings at 9 p.m.
Popular Locations
Latest From Our Blog

Latest Tweets
Join Our Mailing List
We'll be sending infrequent emails about new features, fun events, and cool merchandise. Sign up and be in the know!